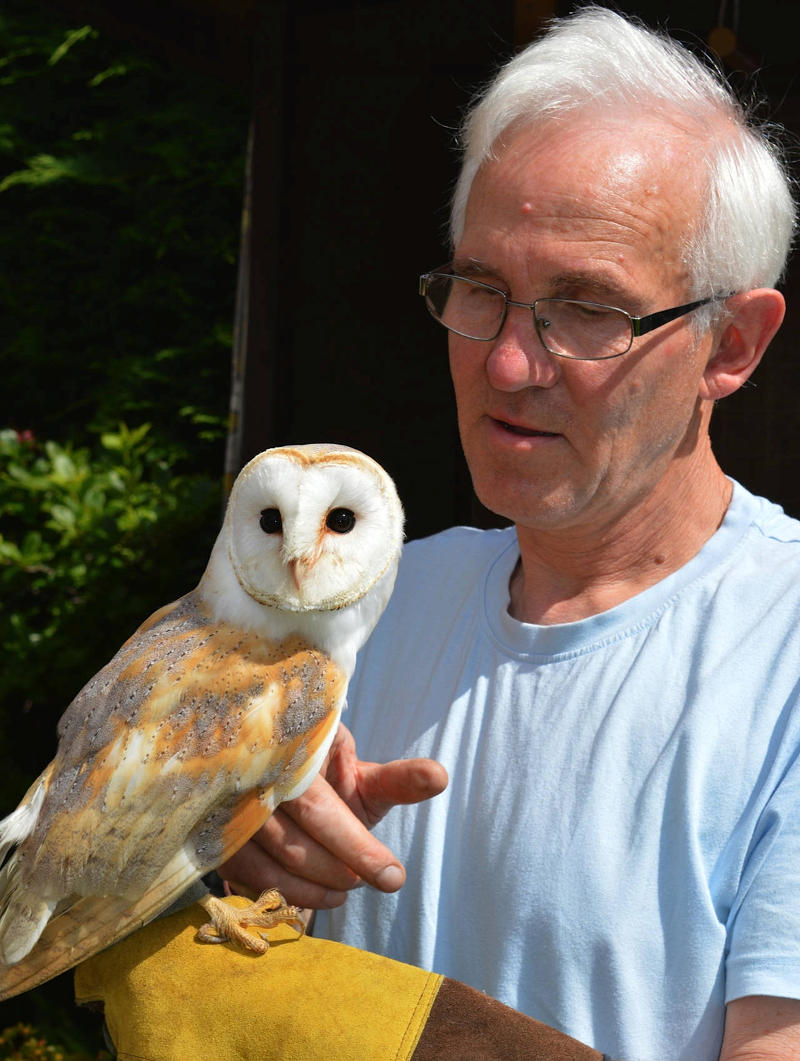 Case Study: Solving a loft condensation problem
We sent the Foamroof team to deal with a property that had serious condensation issues.
Earlier this year Foamroof were contacted by "Mr T",  who lives in a nice, large 1960's detached bungalow near Honiton. He has plenty of insulation, so much so infact that it has caused serious problems with condensation. In a previous attempt to solve the condensation, felt vents had been fitted but these created an additional avenue for water ingress making the problems worse.
Mr T called Foamroof and we sent one of our surveyors to take a look.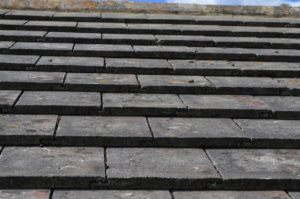 The survey highlighted that the felt on one aspect was in poor condition and whilst on the other aspect Mr T had an array of solar panels complicating any potential repair. Another issue identified during our survey was that Mr T's tiles are Marley Modern's. These tiles have small interlocking gulley's that allow for the rain water to run off. When these get blocked the water runs underneath them and into the underside of the roof which had caused the felt to deteriorate quickly.
The Foamroof approach, with a permanent solution in mind, was to replace the old felt with a new breathable membrane.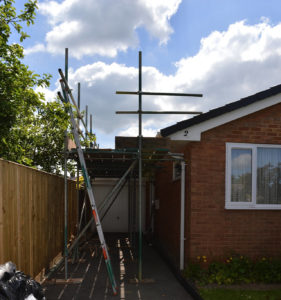 We firstly needed a working platform to meet our health and safety policy so a scaffold was installed on one side of the property. We then carefully stripped the aspect that had the damaged felt and replaced it with a long lasting, waterproof but breathable membrane.
The other reason the tiles had leaked is because the roof has a low pitch and the water tends to "sit" more rather than run away as with a higher pitched roof.
After the felt had been replaced with a new membrane we then installed our sprayfoam to provide additional strengthening and waterproofing whilst ensuring adequate ventilation.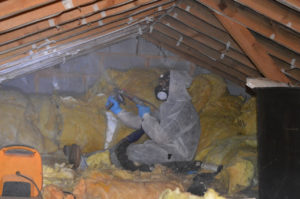 We use BASF Polyurethane sprayfoam as this allows the timbers to breath and will last the lifetime of the building, guaranteed. This eliminated the condensation issue that existed previously as the temperature in the loft space was now stabalised. The foam reflects the heat creating a cooler loft in the summer and a warmer one in the winter.
We could have simply spray foamed the underside of the tiles in Mr T's loft and hoped for the best but that is not our style, at all! There is nothing worse than having expensive roof repairs only to find you still have a problem (or it's even worse!). Our approach is always to ensure the longevity of the roof and to stop all future water ingress. This approach can sometimes be a little more expensive in the short term but it is the right one and considerably cheaper than a reroof.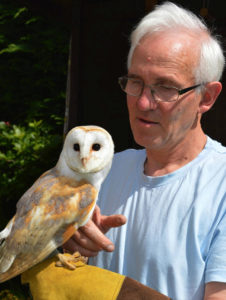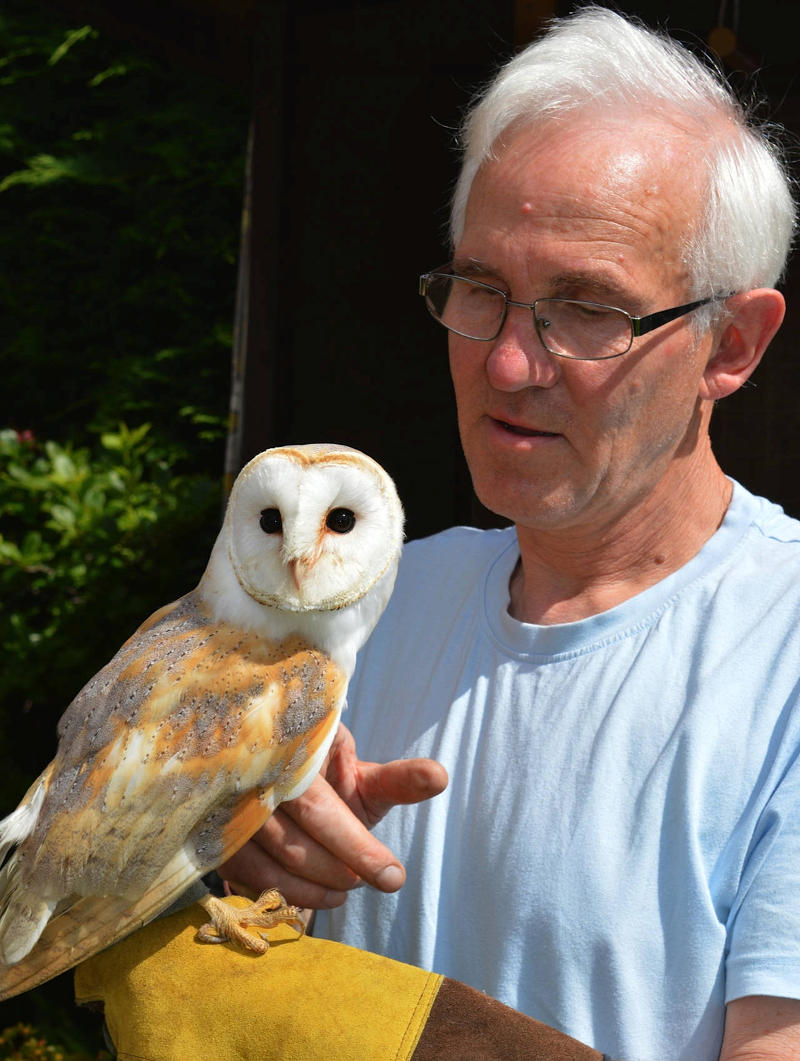 Mr T and Bob and now very happy! (And of course, we guarantee them to remain happy, at least with their roof, for the next 10 years).